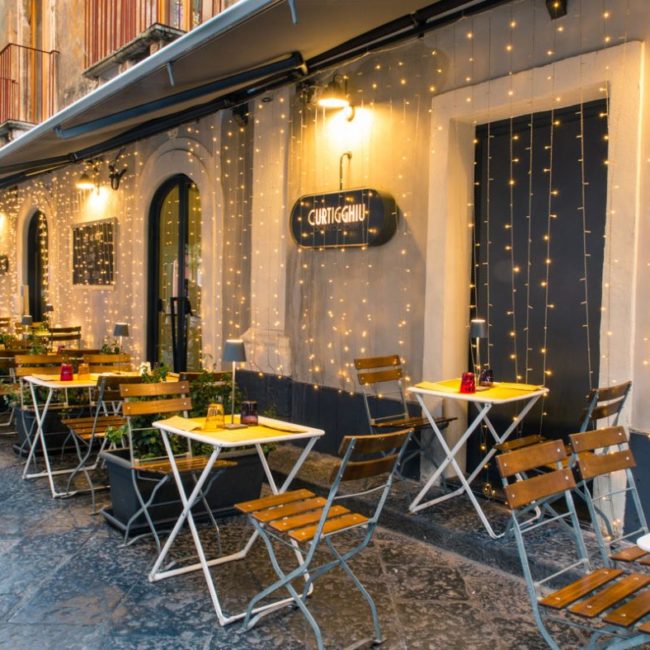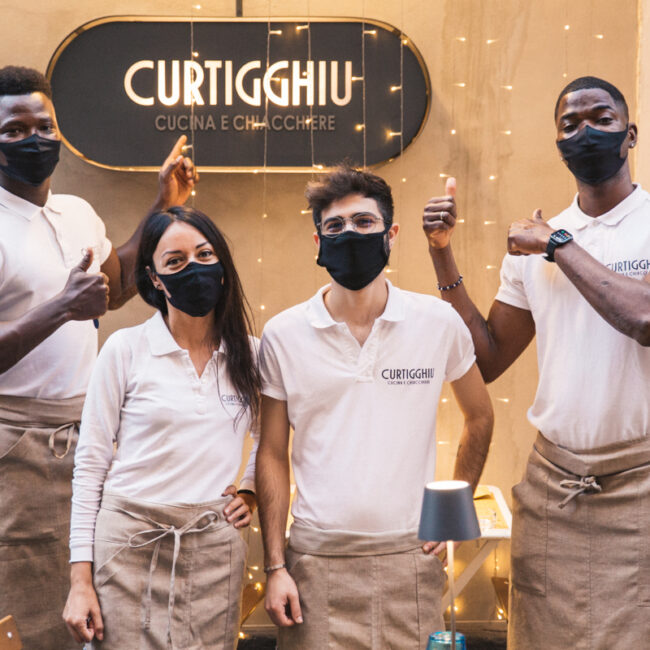 The courtyard (in our dialect "Curtigghiu"), the place where we used to play as children, where grandmothers and mothers, hanging out the washing, told the stories of the neighbourhood; where we knew everything about everyone and had lots of laughs, where we met to watch football on tv, to play cards, where we organised lunches bringing something from home, or maybe where the first loves were born!
A magical, informal place, full of life and simplicity: the same mood that distinguishes us and that we want to bring to the table to anyone who comes to visit us.
Being "curtigghiari" is in fact a virtue: it enhances the desire to be together, to laugh, leaving everything behind to spend the best moments with your loved ones.
After all, perhaps, we are all Curtigghiari!
Nobody excluded is our motto! We want everyone to find something to their liking: like grandmothers, who always try to cuddle their guests.
In spite of being "Kids Friendly", with a menu for children made of simple and genuine flavours, we are also among the gluten free restaurants in Catania city centre, with several gluten free proposals
Super digestible thanks to the top quality 9 grain flour and 72 hour rising dough: try a pinsa, also gluten-free.
opening time
everyday from 12:00pm
Via Santa Filomena 43 – Catania – 95131
+39 095 586 1352
caffecurtigghiu@gmail.com
Via Maqueda, 355 – Palermo – 90134
+39 091 733 9935
caffecurtigghiu@gmail.com
CATANIA
Direct order by calling  +39 095 586 1352
or via WhatsApp at  +39 375 636 7136
Cash, Pay Pal or Credit Card payment.
PALERMO
Please order through our delivery
partner as below.
Find us on Glovo