Why do we have a name in Sicilian dialect and so many dishes that are not Sicilian? From carbonara to norma, from gricia to horse rolls: our cuisine ideally embraces all the south Italy's traditions and the characteristic ingredients of each part of it.
The Curtigghiu thus becomes a meeting place of culinary cultures: many specialities and reinterpretations take turns in our seasonal menus to offer you always something new.
A popular Italian cuisine, with abundant and tasty dishes in their simplicity and a location where you can feel welcome and at home.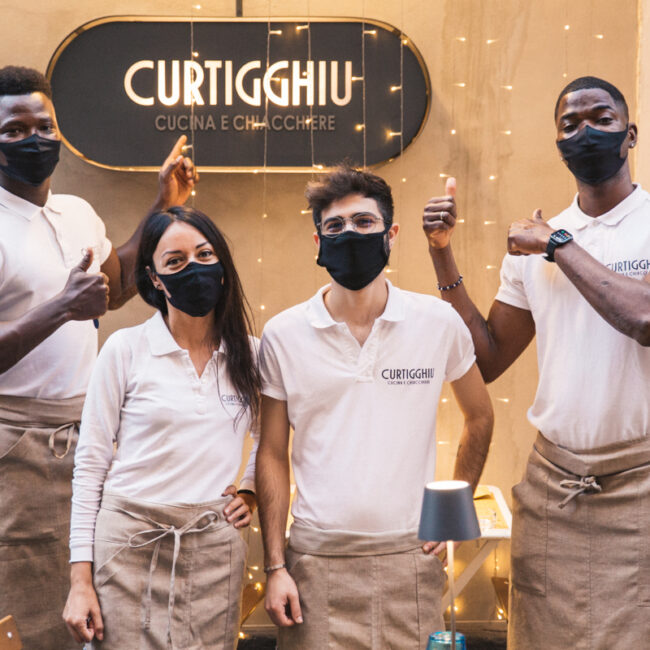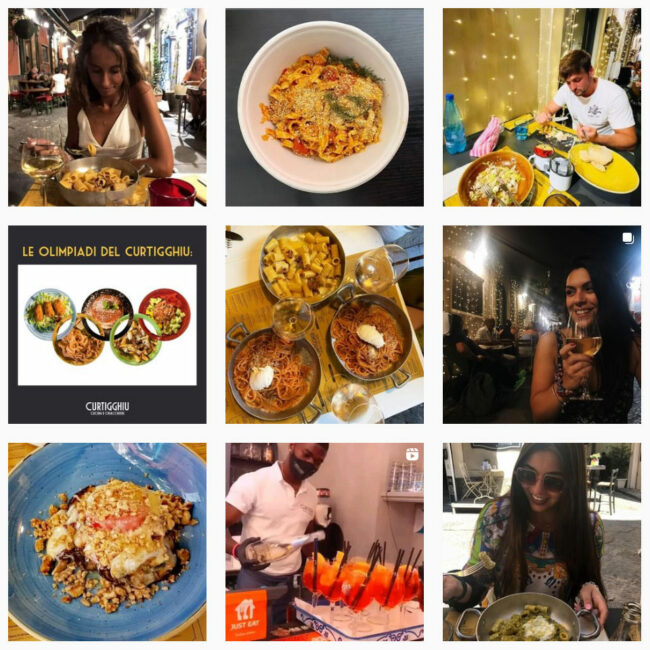 We have understood who we are thanks to you and your warmth: we started from an idea but we have become much more!
At Curtigghiu you can eat good food, play with our placemats between one course and another, you can spend time and you can share your moments with us: our social networks become increasingly a gallery created with photos and videos by our guests.
You too can become part of our Curtigghiu, both real and virtual: we are waiting to see you smiling with a nice pan of pasta and add you to our hall of fame!